Sarah Minshall
Store Name
:
Hip To Piece Squares
Bio:
"I'm Sarah and I'm a quilter, a crafter, a knitter, and a maker of all things out of fabric. I keep tabs of it all at my blog, Hip To Piece Squares:
www.avenueb.org/hiptopiecesquares
. Thanks for looking, and thanks for supporting Etsy's artists!" (from sarahminshall.etsy.com)
This store is a mecca of adorable handcrafted goodness. Here is my favorite item in Sarah's etsy.com store: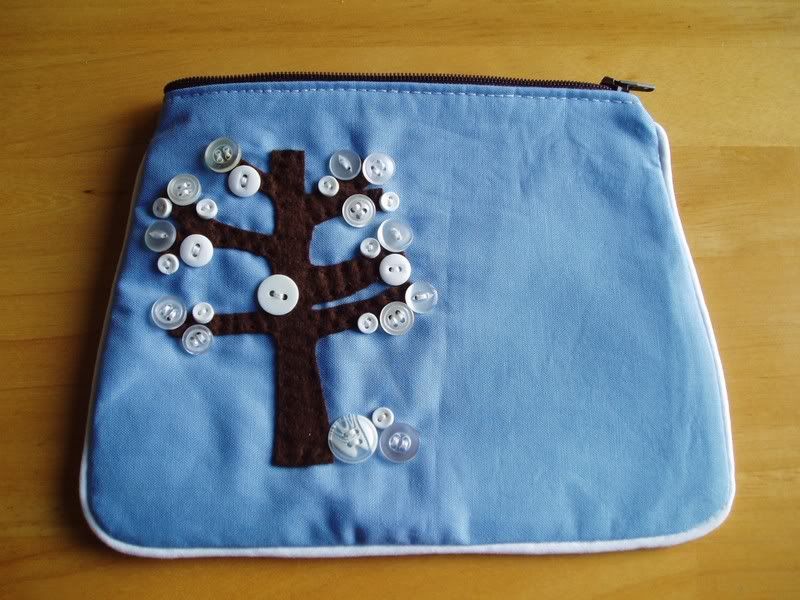 Snow Tree Pouch

Just in time for a light dusting of snow! Sky blue Kona cotton with white piping along the outside edge is the backdrop to this lightly frosted winter button tree. Open the dark brown and inside is a dark brown and white tree and bird cotton print. So pretty!Pouch measures almost 6 1/2 inches wide at the opening and 8 inches wide at the bottom and is about 6 inches tall. It's perfect for safekeeping small items inside a big purse, or to carry alone when you don't want a bulky bag.